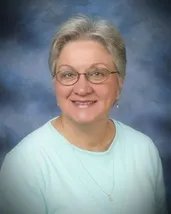 TINA F. FERG, MS, LPC, NBCC, CPCS, CFRC
Board-Certified Licensed Professional Counselor and National Certified Counselor.

I am a trauma counselor. I work with adults, children, first responders, and veterans. Trauma can occur as a result of the dysfunction of others, including abuse, sexual assault, or other victim-related scenarios. Or, it can occur as a result of poor choices made by an individual that lead to dysfunctional living and out-of-control behavior.

Trauma has a lifelong effect on individuals. Some say it scars them. Trauma interferes with the body's ability to effectively cope with normal everyday life events. As individuals release trauma, the body's ability to heal is re-established and the effect of trauma on the individual declines. Trauma leaves some with post-traumatic stress, alcohol or illegal substance use, and/or self-harming behaviors or suicidal thoughts.

My treatment methods focus on the individual and their relationships with others. Through various treatment methods and techniques, I will help you heal from within and manage the effects of your trauma. I have significant training and experience in complex trauma, military-related trauma, child abuse, domestic violence, relationship issues, substance use and abuse, and forensics.

I graduated from the University of North Georgia with an MS in Clinical Mental Health Counseling and from North Georgia College & State University, cum laude, with a BS in Criminal Justice with a concentration in Forensics. I have had the pleasure of working for several counseling agencies and non-profit shelters in the North Georgia mountain area and in the north Atlanta area.